According to foreign media report on May 8, Qualcomm announced that the latest chip 835 and fast charge will be the first combination of 4.0, fast charge 4.0 technology will be widely used in mid-2017.
Now a lot of mobile phones have been equipped with Snap Dragon 835, but not a mobile phone support fast charge 4.0 technology. Allegedly, 4.0 fast charge technology can make the phone in 15 minutes filled with 50% of the electricity. The Samsung S8 and the S8 Plus are the first models to use the Snap Dragon 835, but they do not support fast charging technology. In fact, the Samsung mobile phone does not even support fast charge 3.0. This is because Samsung's independent research and development Exynos processor with adaptive fast charging function, only support fast charge 2.0 technology, so guess Samsung in order to ensure product consistency and not using this technology. At the same time, there are some other models also installed Snap Dragon 835 chip, such as Sony Xperia XZ Premium and millet 6, but these two models also do not support fast charge 4.0.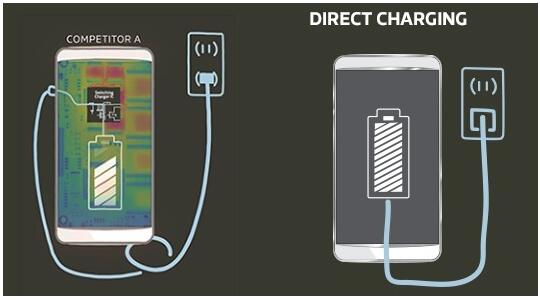 At present, equipped with Snap Dragon 835 chip mobile phone does not support the reasons for fast charge 4.0 is not clear. But it is certain that the fast-paired 4.0 mobile phone will soon appear. Many mobile phone manufacturers have announced the Snap Dragon 835 equipped with the flagship version of the phone, so, there may be a large number of flagship mobile phone released in the summer. Of course, this is unlikely to happen. In most cases, the new products are released in the spring or autumn, but because of the use of the Samsung Galaxy 88 Snap Dragon 835 exclusive market and the reasons for the late release, it broke the original plan in 2017. Fast charge 4.0 and not in the secondary charger market circulation. Tronsmart, Anker and AUKEY companies such as the introduction of a lot of fast charge 3.0 accessories. But once the fast charge 4.0 into the market, these products will soon exit.
Related Products